After you've taken some time to calm down and get grounded, it's important to pay attention to what you're feeling — and a great way to do this is write it all down in a journal. One exercise you can do, says Becker-Phelps, is to write down all the emotions you're feeling — and then pair them with the thoughts that are going with those emotions. "Just by doing that, you're getting some distance, and then you can cope with the rejection better, because you're not just all tangled up in it," she says.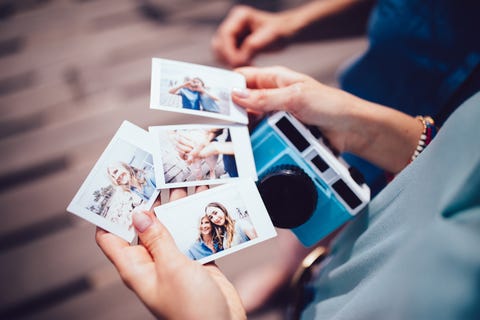 Here's How to Deal With Rejection in a Healthy Way, According to Psychologists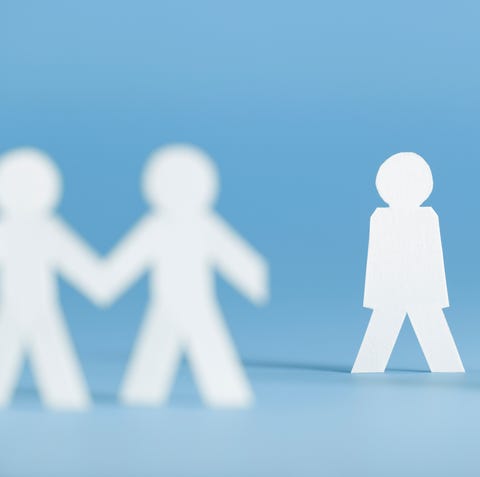 We've all been rejected at one point or another — whether it be from a new love interest, a job you applied to, or a group of friends. Whichever kind of rejection you're facing, the fact of the matter is that rejection hurts — and when you put it out all on the line only to get a heartbreaking "no," it's enough to make anyone want to stop trying to put themselves out there — for anything.
When you let rejection hold you back like this, though, it can wreak havoc on all aspects of your personal life. In fact, according to Leslie Becker-Phelps, Ph.D., psychologist and author of Bouncing Back from Rejection: Build the Resilience You Need to Get Back Up When Life Knocks You Down, dealing with rejection in unhealthy ways can not only negatively impact your personal relationships, but can even lead to debilitating conditions such as depression and anxiety.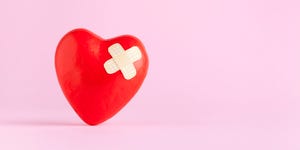 Fortunately, though, there are ways you can deal with rejection that can help you come out of it stronger. Getting rejected doesn't have to be the end-all be-all, and the experience can actually help you in the long run to become more resilient in your life. So if you're wondering how to deal with rejection from friends, family, coworkers, or a crush, here are some of the best psychologist-approved tips and techniques to help you bounce back from the experience:
Examine your own role in why you got rejected.
Some rejections truly aren't as personal as they feel. Love rejection on Tinder, for example, simply means that some stranger took all of 20 seconds to make a snap judgment based on criteria you'll never be privy to. But if, say, you used to be a member of the office happy hour crew and your after-work drink invites have suddenly vanished, it may be time to review your possible role in why that came to be.
Think back to the last time you spent with the party in question (you know, the rejecter) , whether it was on a date or in a job interview. Winch suggests a mental replay of what, to your best recollection, you said or did, and how they reacted. Is there anything you could've done differently to improve the encounter, or can you at least prevent it from happening again in the future?
"This isn't to say the other person had no responsibility," Winch says, "but the value in that examination is to learn what we might need to be mindful of what we hadn't paid sufficient attention to previously."
Don't Look Back with Rose-Colored Glasses
When we experience a rejection, we are often more inclined to build up whatever or whoever is rejecting us. Jobs can start to sound better when we don't get them. Dates may appear more attractive after they don't call back. And relationships that were rocky or made us miserable may start to seem blissful once they've ended. Dealing with a rejection is a lot harder when we are mourning something that didn't really exist the rosy way we remember it.
Often, couples who struggle with closeness are already dealing with some degree of what Dr. Robert Firestone calls a "fantasy bond," an illusion of connection and security that replaces real love, intimacy, and affection. They settle for the form of being in a relationship, while missing out on the real respect, warmth, and attraction that drew them together in the first place. Eventually, when one partner decides to end the relationship, the other person is left mourning, not only the relationship, but the fantasy they created of being connected to the other. They forget or ignore the ways they struggled, the parts of them that didn't gel so well with the other person, and the qualities they didn't like in their partner or about the relationship.
When we feel rejected, even when we feel anger at the other person or the situation, we're often, on some level more willing to tear ourselves apart, while building up the one who's rejecting us. We idealize the person or the relationship and long for it, while simultaneously reinforcing the idea that we are less than or unworthy. What we must realize is that this feeling of unworthiness often has much deeper roots inside us, and what's tormenting us often has less to do with the actual reality of what we lost and more to do with a fundamental negative feeling about ourselves that drives us to believe fantasy over reality.
Redirect your thoughts on moving forward
You've faced rejection and survived it, now don't let it hold you back from life! How will you apply what you learned to the future? What life advice did the situation give you? The best part of rejection is looking forward and learning not to be so hard on yourself in the future. "Moving on can mean finding the courage to try again, whether that's going up for another promotion or asking someone out for coffee," Savage says.
This content is created and maintained by a third party, and imported onto this page to help users provide their email addresses. You may be able to find more information about this and similar content at piano.io
References:
https://www.goodhousekeeping.com/life/relationships/a30719895/how-to-deal-with-rejection/
https://www.oprahdaily.com/life/a28225023/how-to-deal-with-rejection/
https://www.psychalive.org/how-to-deal-with-rejection/
https://www.prevention.com/health/mental-health/a38175548/how-to-get-over-rejection/